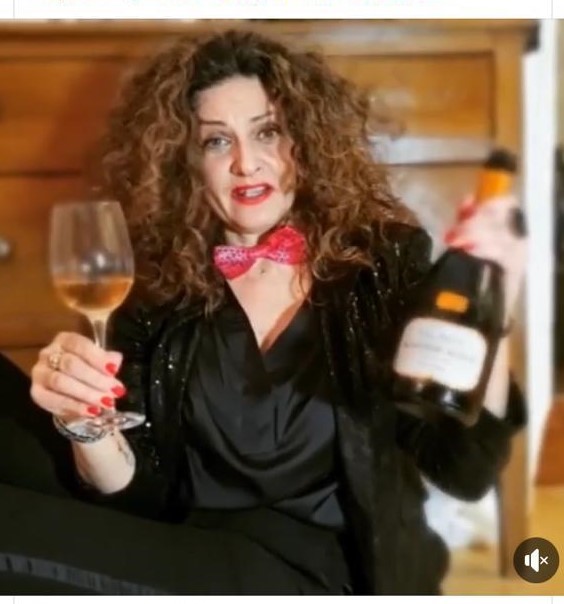 We will remember 2020 very well but unfortunately for dramatic events. Let's play together: think to be sitted on a chair in the middle of a room alone, looking at the walls were a film is playing: "2020 it was real!" We are astonished, barred eyes and a knot in the throat. But we are in search of beauty and we manage to see it while the film is walking. The greatness of admiring the nature, of smiling looking at a hare running without fear, or a roe deer eating undisturbed, or again looking at a brilliant unpolluted sunset. We realised there is a perfect planet to protect and that we can only affect with our selfishness.
We found our real feelings, we realized there is a need for union not selfishness, smiles and not hate. We have spoken about women, those warriors that led us with their hard work. We rediscovered the real beauty!
And we find the beauty also in the wine: exciting, intriguing, true, envelopping.
I had the occasion to taste a lot of wine also in this difficult year and I chose Monsieur Martis in order to conclude it and to start the new one. Monsieur is one of the beauty born in 2020 so it is due crown it in this night. 100% Pinot Meunier, with a brilliant copper colour, red berries at the nose and a very good sapidity on the palate. Finesse and elegance that enchant the mouth.
I wish you that 2021 could be a rebirth year! I wish it will bring us good feelings, true values, solidarity and a lot of smiles! And, why not, many wine tours discovering those places and people related to exciting wines. I have many  surprises for you! Always in search of beauty! Happy New Year!
#HappyNewYear #Meunier #Monsieurmartis #beauty #union #women #winewomen #wines #rebirth #winetours